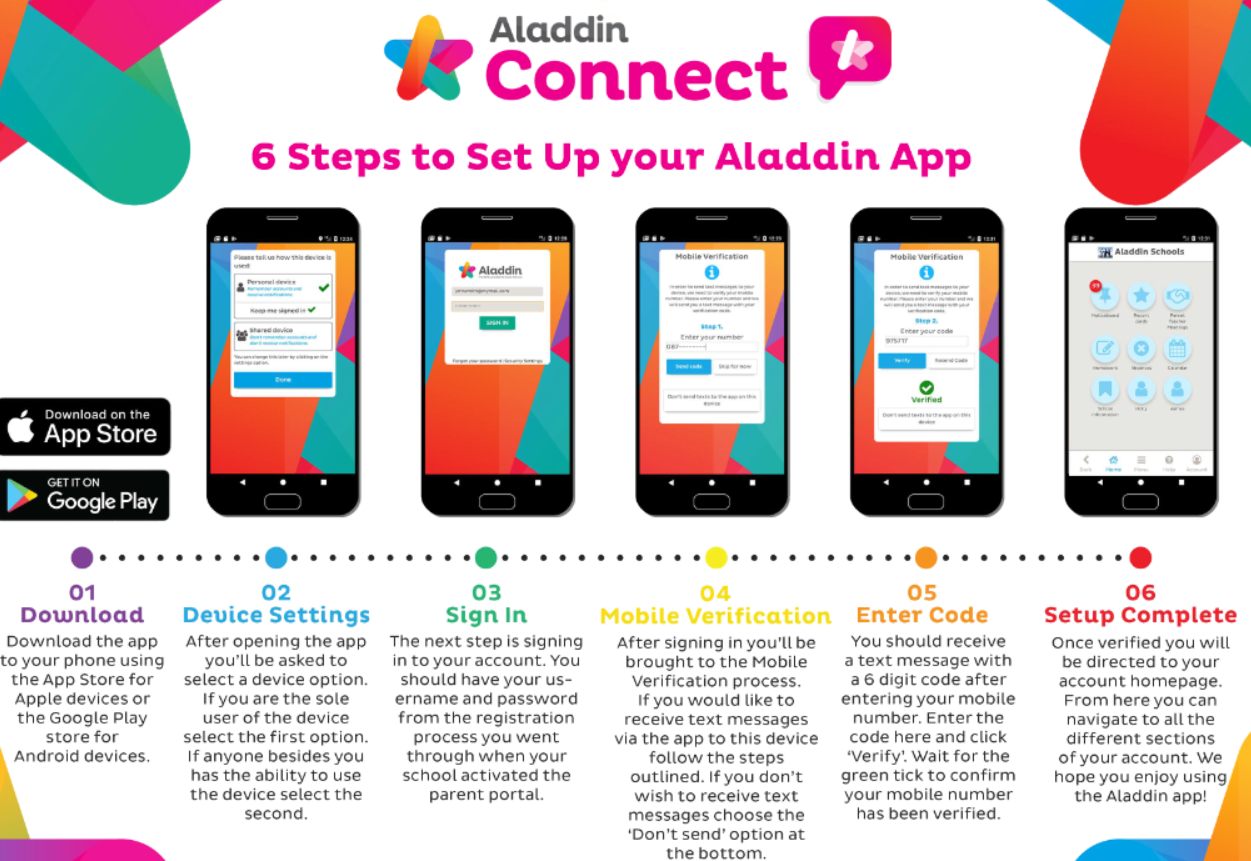 Aladdin Connect is used by Irish primary schools to securely communicate and share information with parents/guardians. St. Patrick's Primary School uses this service.
Aladdin Connect is used for a variety of purposes in our school:
To send messages and updates to parents.
To show your child's attendance. You can also enter reasons for your child's absences from the Aladdin Connect app.
Your child's end of year report card is shared via the app.
Permissions for school outings/trips must be approved through the Aladdin app.
Payments for school trips, after-school clubs and other school related items can be made through the app.
Aladdin Connect is accessed via a secure login. You sign in securely to Aladdin Connect from your computer, laptop or smartphone. We send new parents an access code so you can register with Aladdin Connect along with a letter outlining the steps to get connected. Then you can download the Aladdin Schools Connect app to receive instant notifications from the school and to have convenient and secure access to your child's information from your mobile device.
Aladdin Connect is a fantastic way to enhance communication with parents and helps you to stay connected and informed about your child's education.
Instructions on how to set up Aladdin Connect:
Aladdin-Connect-How-Parents-Register