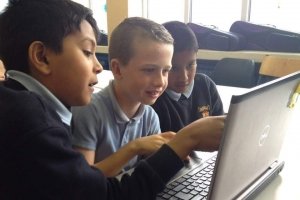 Internet Safety
The internet is a wonderful resource for both adults and children. We have information at our fingertips, translations with the click of a button and the ability to live chat with family members around the world.
As we all know, it is very important that we as parents manage and monitor our children's internet usage wisely. As parents and guardians we must be up to date on the latest and most popular apps, chat rooms and technologies available to our children.
The following website provides parents and guardians with a wealth of information on internet safety and usage, limiting screen time and learning how to monitor what our children are doing and who they are contacting online.