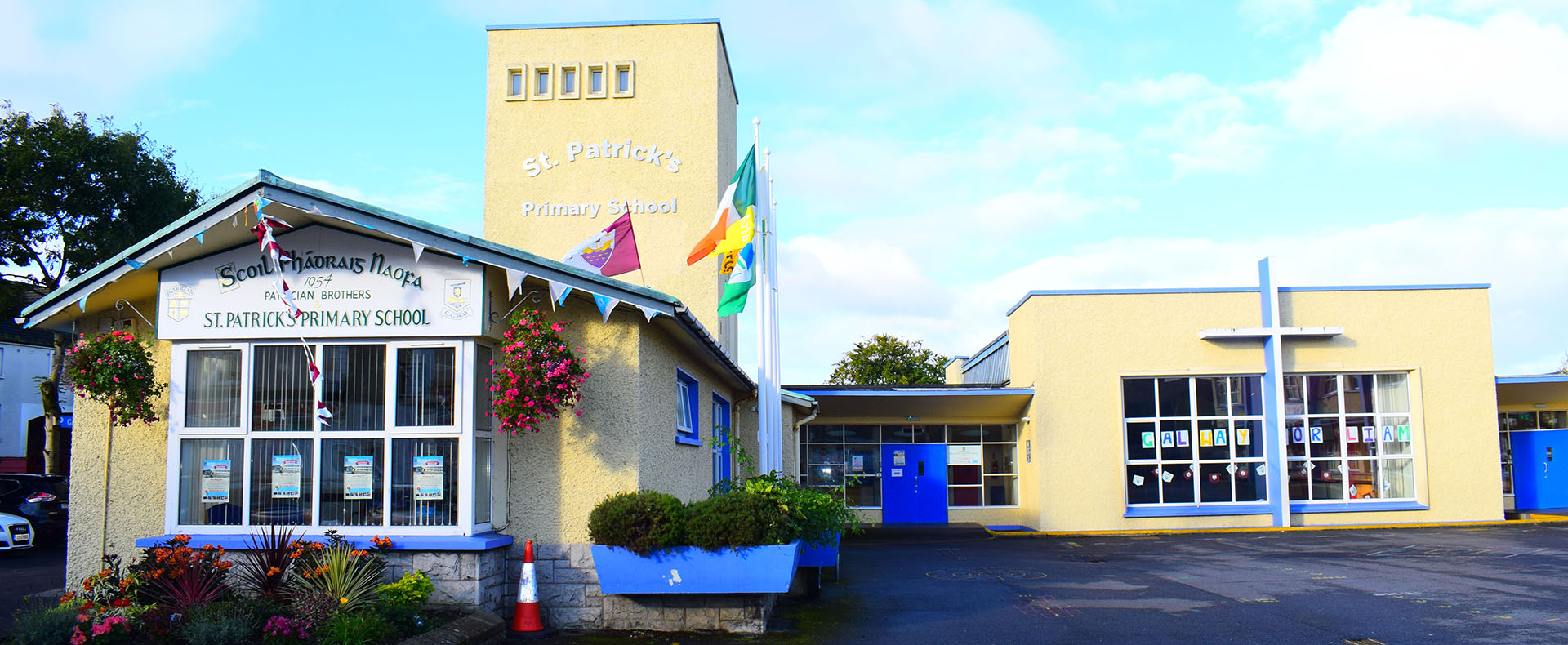 Telephone: 091 568 707
Email: info@saintpatricksgalway.ie
St. Patrick's Primary School
Welcome to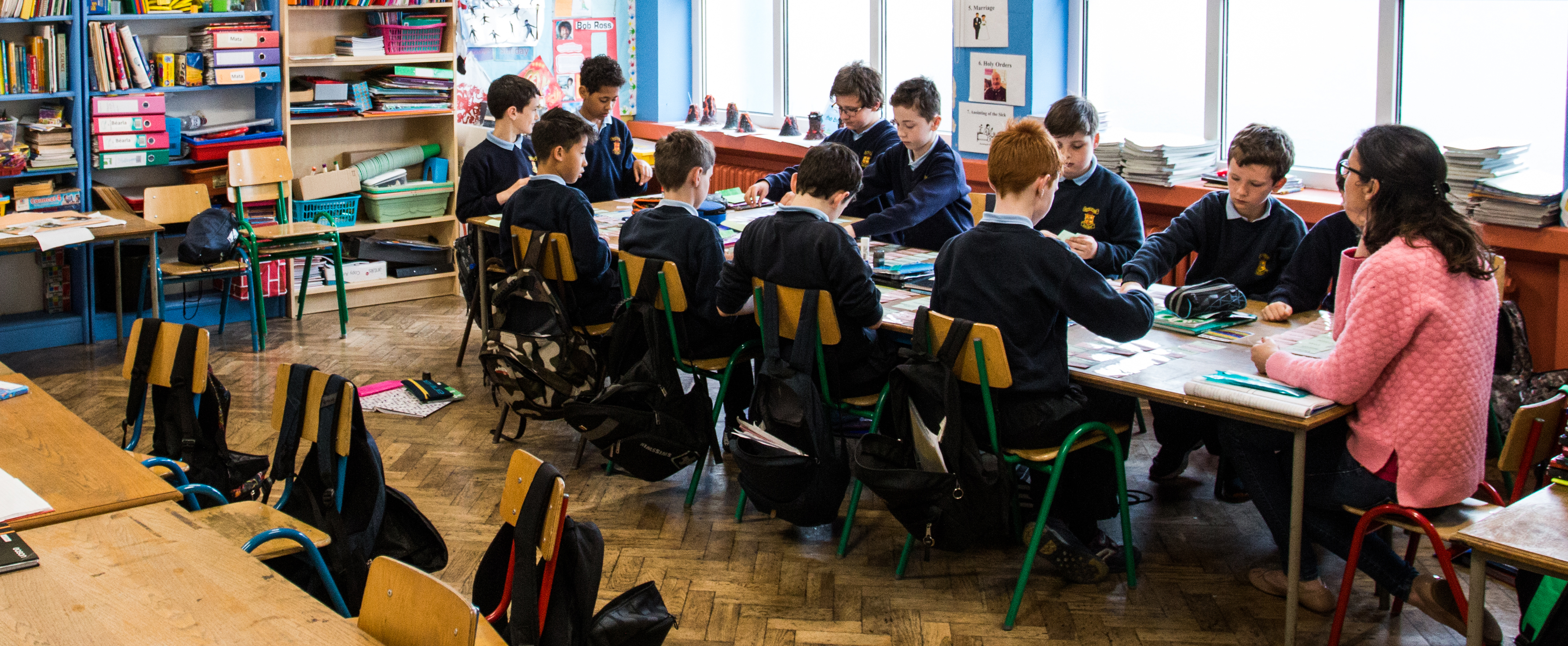 Telephone: 091 568 707
Email: info@saintpatricksgalway.ie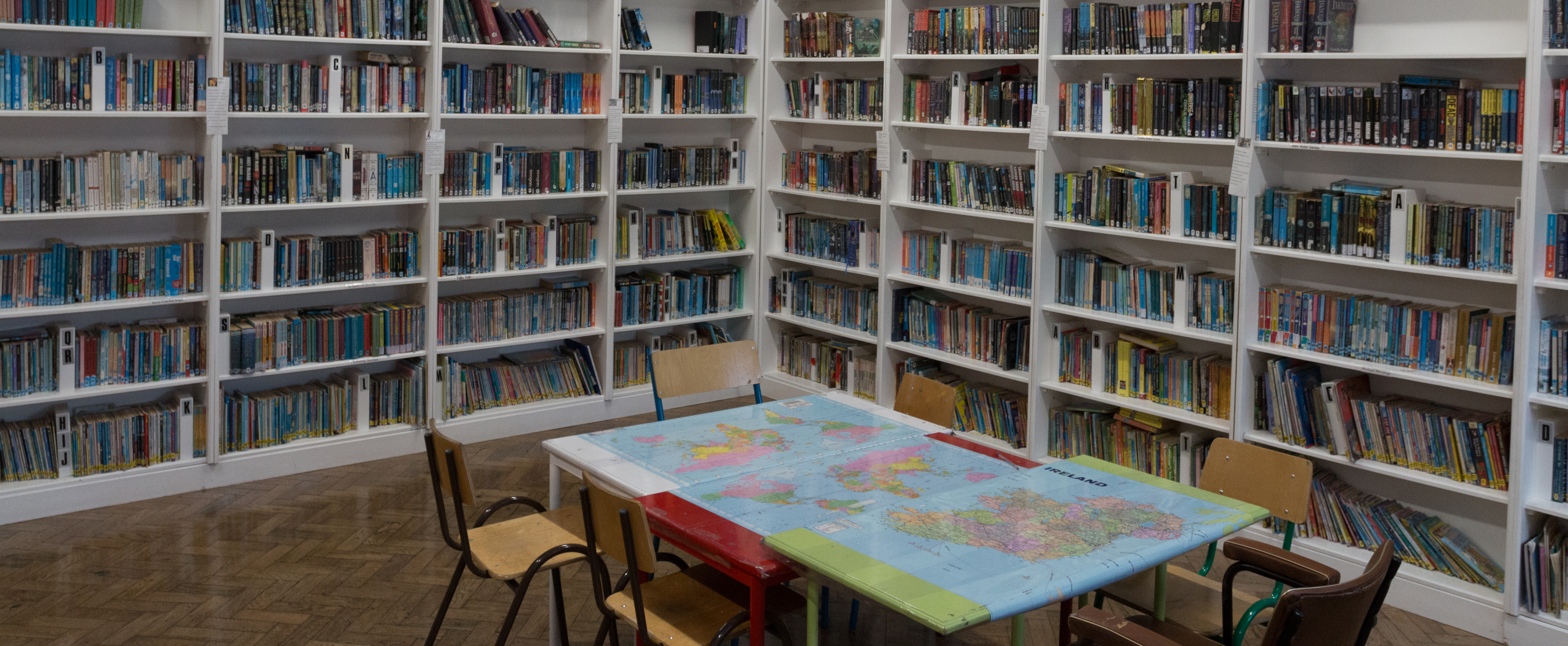 Telephone: 091 568 707
Email: info@saintpatricksgalway.ie
St. Patrick's Primary School
Welcome to
Welcome to St. Patrick's National School
It gives me great pleasure to welcome you to the website of St. Patrick's Primary School, better known to our neighbours as St. Pats. St. Pat's caters for over 200 pupils ranging in age from 3 to 12 who are enrolled in 10 classrooms. St. Pat's is a vibrant, inclusive and multicultural community which embraces all creeds, religions and backgrounds while promoting our Patrician ethos.
St. Pat's is bursting with all kinds of curricular and extra-curricular activities. Through a safe, warm and nurturing environment we strive to unearth and nurture the talents and gifts of each individual child. I myself have been teaching in a variety of educational settings since 2001. I have taught in St. Pat's since 2005 as a class teacher, support teacher and now as principal.
I have been a part of the education of thousands of children passing through our doors and I have witnessed the many achievements and successes of our children first hand and I am proud of every single child who has walk through our gates. In keeping with the welcoming atmosphere of our school, please enjoy browsing through our website to get a greater insight into the many activities in which our pupils participate.
Is mise le meas, Marian Barrett
We highly recommend St. Pats. It is a proud school with a great ethos and tradition, where committed teachers respect boy's individual personalities, encourage responsibility and engage and challenge the children through new experiences in a fun and caring environment. Our son is delighted with our choice of school for him
As a past pupil and parent with one child currently in St. Pats and another starting in September, I would recommend St. Pats to any parent owing to the smaller class sizes together with the individual attention and focus the teachers give to their students. I would, and do, recommend St. Pats to parents sending their child to primary school in Galway
My boys joined St. Pat's school in 5th class in 2016, having returned to Galway from living in London. From day one we found the staff and kids at St. Pats to be a real community, they were very welcoming, supportive and nurturing towards our twin boys.
In the boy's own words: "Our teachers and classmates are really great, they are friendly, fun and approachable and every day we learn lots".
There's never a dull day at St. Pats from playing handball to debating, to art and Science exhibitions, just to mention a few of the many activities on offer. We are very happy we found St. Pat's for our boys
A fantastic school. We moved to Galway from the UK and have been delighted that we chose St. Pats for our son. The teachers are fun yet challenging. The school has great facilities, huge library, art room, sports hall and bright classrooms. The boys are happy, polite, articulate, fun and enjoy learning at St. Pats